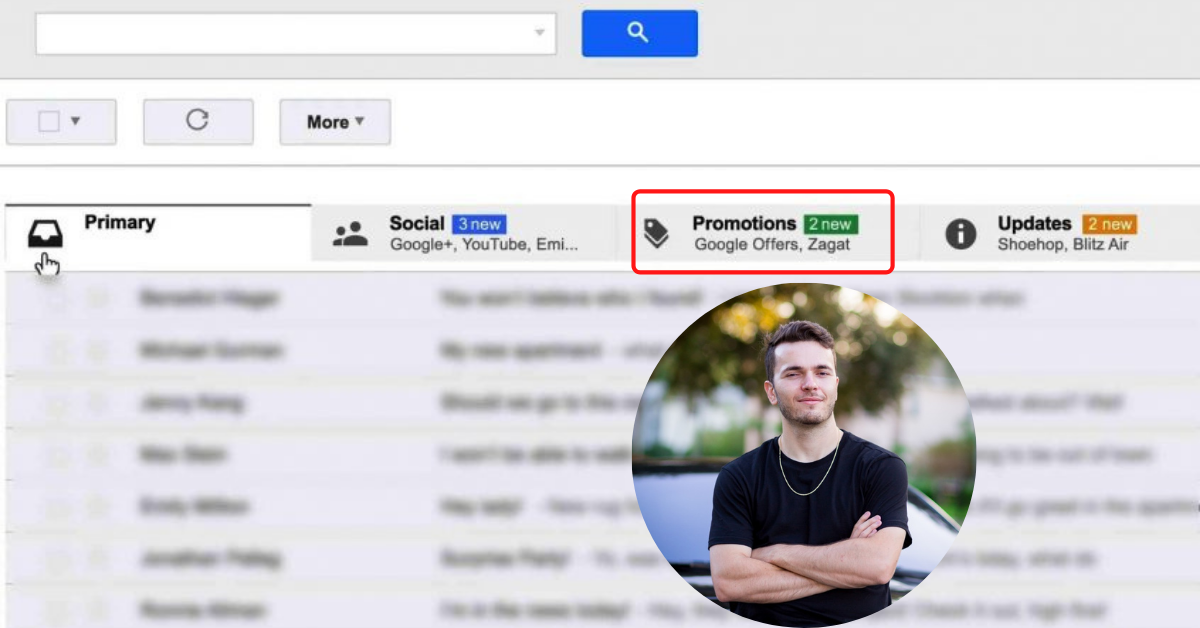 Should Email Marketers Fight the Gmail Promotions Tab?
You must be asking… is having your emails land in the Gmail Promotions tab all that bad?
There has been a lot of debate about if email marketers should worry — and try to fix — when their emails seem to be relegated to this section.
We recently came across an ad from Troy Ericson, aka the "Email Paramedic" on Facebook and he's apparently saying yes, for some people, being in the Gmail tab is bad for your email results. He appears to have the secret sauce on how to get into the Primary tab.
He's not the only one, of course, but he seems to be the only one that promises a guaranteed "fix".
Troy gives a few examples of his clients, one that shows an email landing in a Promotions tab, and then one a few months later, using his workaround to land in the Primary tab. In the example charts below, one of his clients who sells books boosted revenue 34% and increased open rate 222% with only sending to half the subscribers.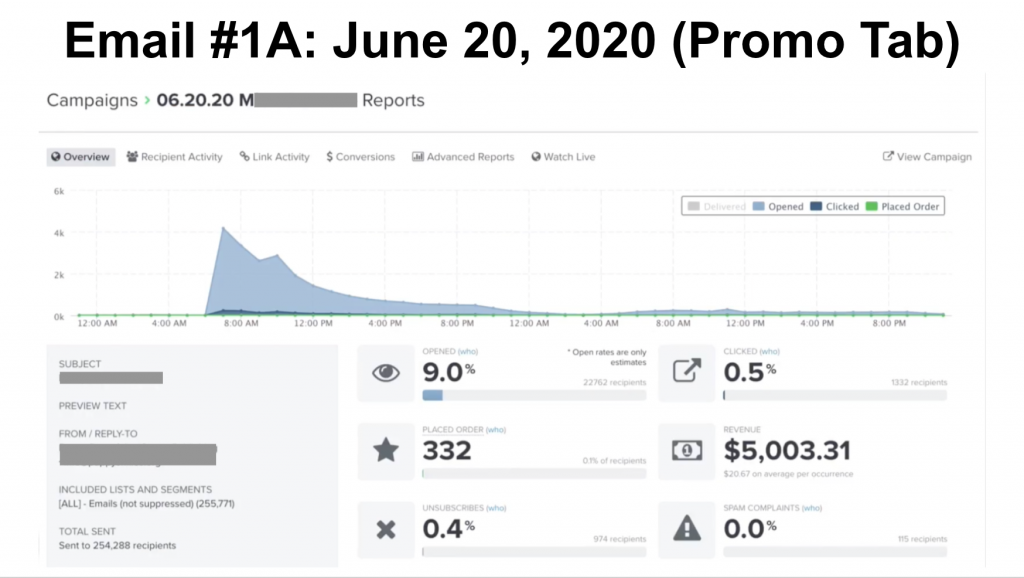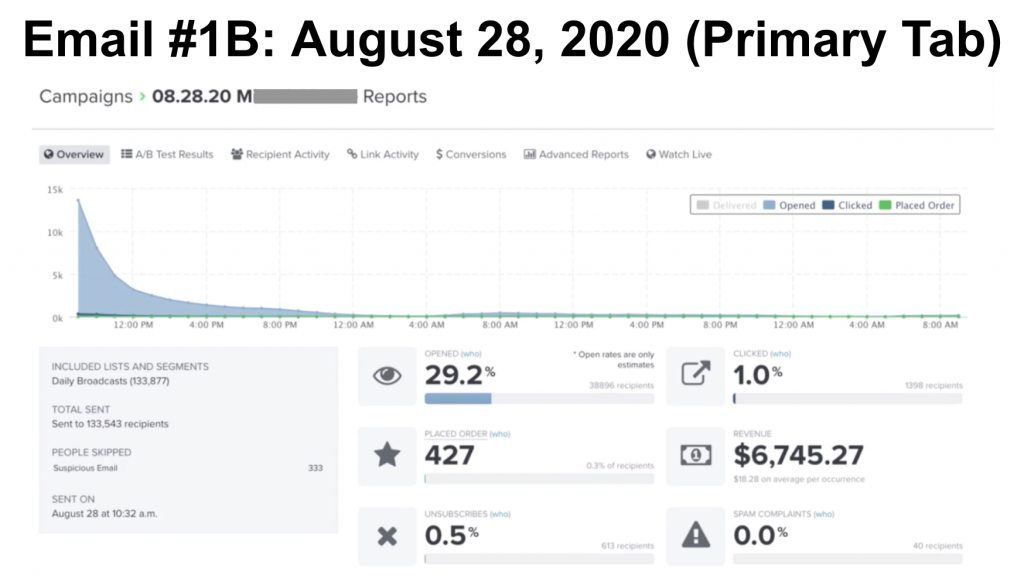 You can't fight Google's Algorithms (or can you?)
Conventional wisdom: According to many experts, the machine-learned algorithm for email through Google changes DAILY. Figuring out a workaround or somehow to trick these machines is a futile attempt and a large waste of time (and even money!)
Troy wants to prove to you that he spent time and money to figure this out, and he showcases his successes and track record. He said: "I spent 4 months studying coding & postmaster tools & deliverability & algorithms & analytics…Things that make you want to pull your hair out."
He also lists some of the things he has done for this project, such as reading Google's entire page of terms and conditions and using the solution for a year with continued success.
This last point bucks up against the conventional wisdom of Google's constant change, as Troy's workaround STILL continues to function.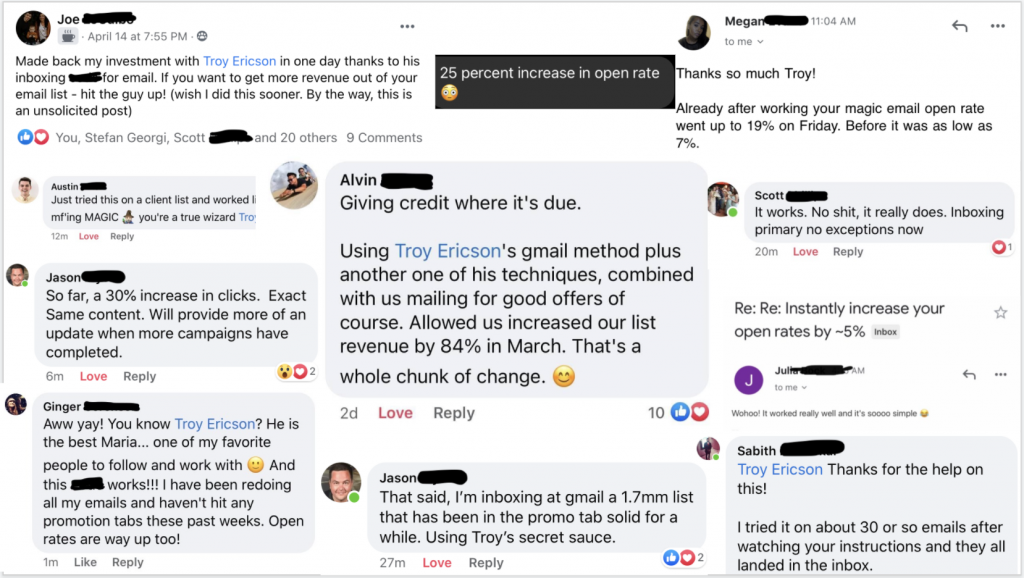 Does promotional email belong in the Promotions tab?
Conventional wisdom: According to Lauren Meyer at Kickbox: "If you put yourself in the recipients' shoes for a second, consider when you are typically browsing messages in the Promotions tab: when you're in the right frame of mind to purchase something. This means you can expect higher conversion rates!"
Lauren's wisdom is compelling. Why not have actual promotional emails in a Promotions tab, instead of junking up the Primary inbox?
Let's go over another of Troy's examples. He had a client that landed first in the Promotions tab, and then in the Primary tab. The second email saw a 60% increase in revenue and an 85% increase in open rate while sending it to 10,000 less people.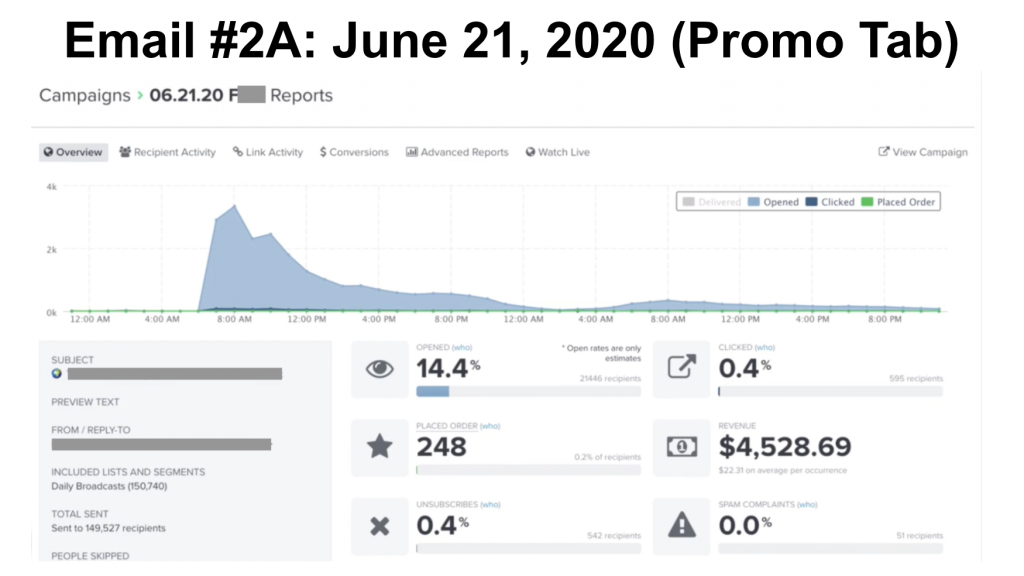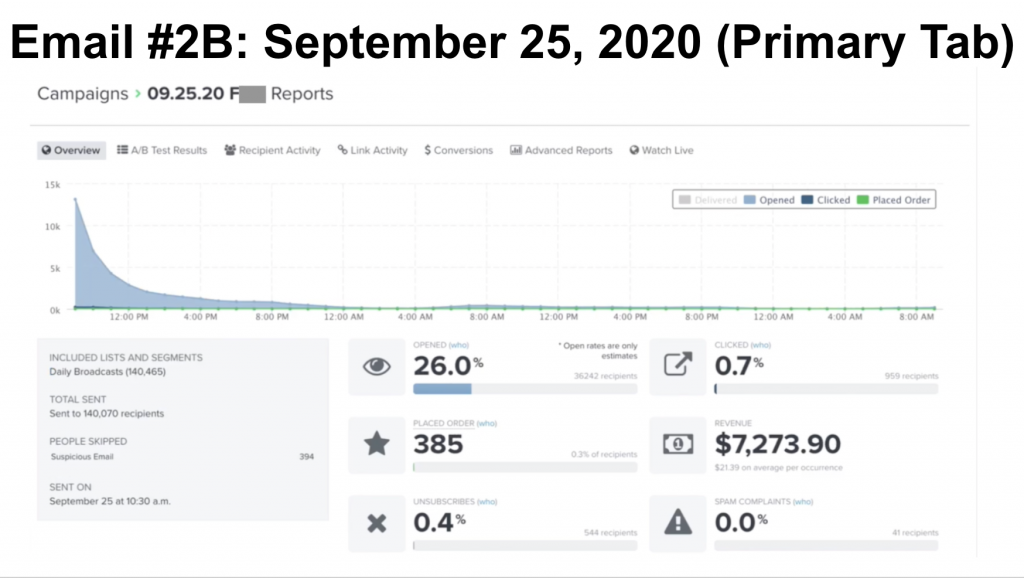 Troy says on his sales page: "So that's a little proof that it's VERY bad to land in the Gmail Promo tab. By landing in the Gmail Primary tab, this client literally makes THOUSANDS of extra dollars PER email."
So, is the Promotions tab in Gmail really causing harm to your campaigns?
It's hard to really know if being in the Promotions tab is any worse than being in the Primary tab, especially if what you are trying to do is ultimately sell something.
I'm sure everyone's experience with the Gmail Promotions tab is different and some may benefit from the myriad of features such as Google Annotations and Featured Promotions that are only available for emails in the Promotions tab.
Does Troy's workaround REALLY work?
From his sales page, with examples and testimonials, it does look promising. However, I'm sorry to say I didn't take him up on his offer to find out. Once I signed up to learn more, I did get a ton of emails (don't say I didn't warn you), and true to his promise, they did land in my Primary tab.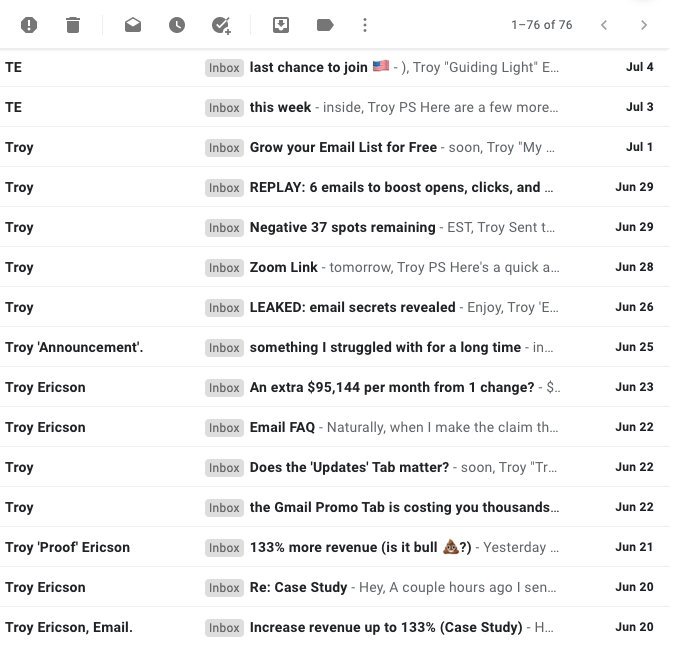 What are your thoughts about Google's Promotions tab: big problem or nothing to be worried about?
Make sure your email is error-free whether it lands in the Gmail Promotions or Primary tab
We get that it is sometimes difficult to review copy, especially on a tight deadline and when there are a lot of stakeholders. Collating feedback and integrating them into your email can be a chore.
That's why we created ProofJump, a QA and review solution built for email campaigns. Stakeholders can annotate on any copy edits that need to be made and content editors can mark any edits that have been completed — all in one place.
Instead of anticipating the need for an apology email, sign up for ProofJump. Get your free 21-day trial here.