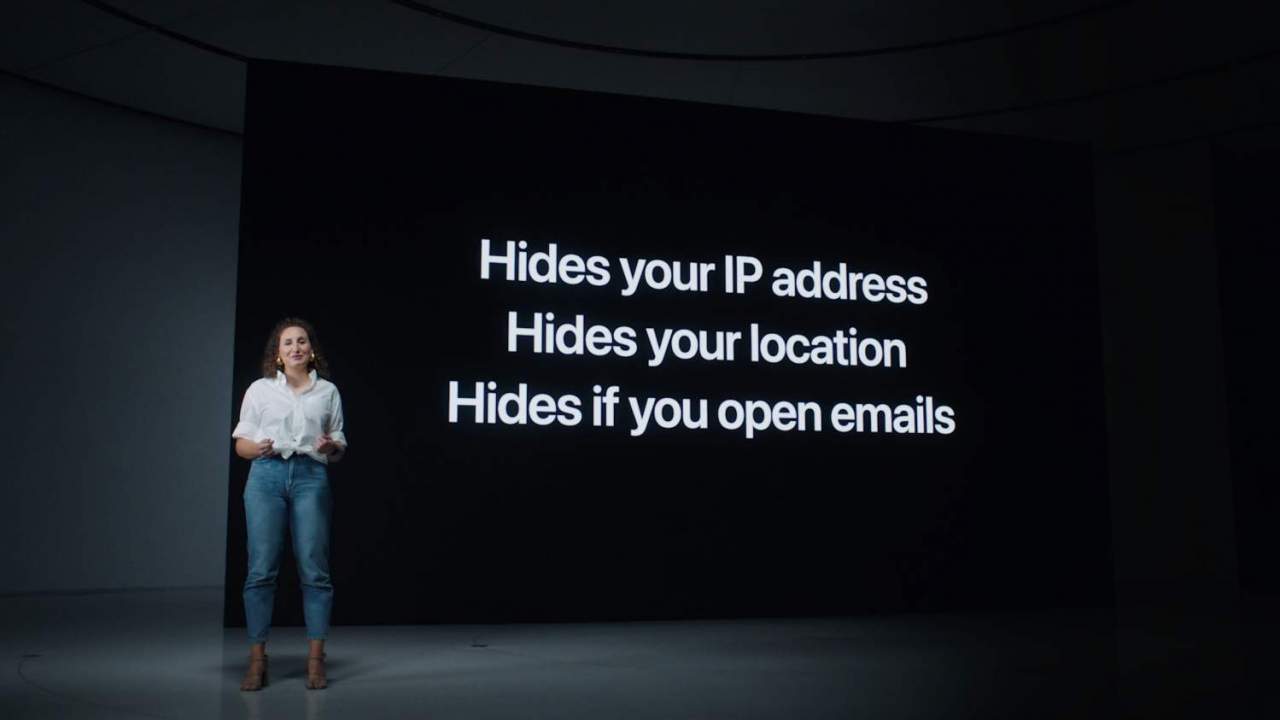 How Will Apple's Email Tracking Changes Affect Email Marketing?
On June 7, during Apple's WWDC21 conference, the company announced Mail Privacy Protection for its Mail app on iOS 15, iPadOS 15, and macOS Monterey devices, set to launch between September and November of this year.
According to Apple's press release, "Mail Privacy Protection stops senders from using invisible pixels to collect information about the user. The new feature helps users prevent senders from knowing when they open an email and masks their IP address so it can't be linked to other online activity or used to determine their location."
This isn't the only thing Apple is changing to keep its users' data private, including changing how its voice assistants work, secure paste, and something called Hide My Email, which "lets users share unique, random email addresses that forward to their personal inbox anytime they wish to keep their personal email address private."
Now, we have two sides of the aisle: those who want to keep all their web-based activities completely private, and those whose careers and companies will be dramatically affected by these changes.
Some clarification on the next steps
First of all, this is not a default setting but something that a user will see when they first open an Apple Mail app, in which they'll get a message prompting them to either "Protect Mail activity" or "Don't protect Mail activity."
However, it's highly unlikely a large percentage won't opt-in, based on the fact this will make their devices more secure, and about 96% of iOS14.5 users in the United States are already blocking ad tracking, according to Flurry Analytics. We expect a similar percentage to opt-in for more privacy.
This shouldn't affect other email apps used on Apple devices, such as the Gmail app, but only the future will tell if this is so. These changes should be strictly Apple apps on Apple devices.
What does this mean for email marketing?
We spoke about a few observations on FreshInbox regarding the email marketing component of these changes, but let's expand here.
Email open rates will now be at nearly 100% for iOS15 users. This is because the Mail client only starts downloading images of unread emails automatically after several hours, and once this happens, they are cached, and opening the email does not entail a load from the server. What happens is the Mail App appears to load the images as if an image is "opened" by a user, hence the almost 100% open rates.
This is not something new, as Gmail has been doing this since 2013 through its proxy and the current email image blocking from service providers. This number has been wildly inaccurate for quite some time, but unfortunately, "real-time" analytics are now officially dead.
Marketing automation will now be affected, as well. Whereas these automations are triggered by emails being opened, there now will need to be other methods for email marketers to use to get these emails sent.
Chad S. White, the Head of Research for Oracle Marketing Cloud Consulting and the author of Email Marketing Rules, has 13 great ways to pivot from the upcoming change on Modern Marketing Blog, including doing a deep dive into your existing data and establishing new trigger thresholds. Check out his article for some valuable insight.
All doom and gloom?
Of course not. We know that email marketing has the highest return on investment (ROI) than any other marketing method in the 21st century. Email is still the most valuable tool for any business, from the smallest to the largest, and drives more sales than even social media marketing at $42 ROI to every $1 spent.
Through the transition, ProofJump is here for you. Make sure your campaigns are error-free through tracking and managing all feedback in one place. Get your free 21-day trial here.
Photo by Apple