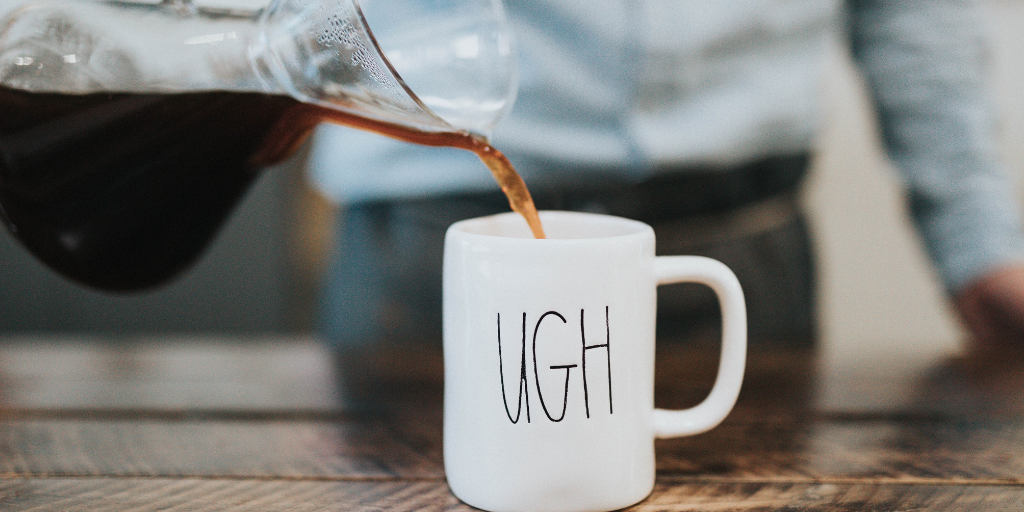 5 Costly Mistakes You can Avoid with a Better Email Approval Process
The email review and approval process is often not a smooth process. In fact, email QA is typically inefficient and filled with challenges that can lead to errors, omissions, and missed deadlines – all of which hurt your bottom-line and could put your job in jeopardy.
The reality of email marketing is this. Every message you send could generate increased revenues for your company. At the same time, every message you send could ruin your brand's reputation or cost you a lot of money if there are errors that offend recipients or are legally damaging.
Bottom-line, you need to have an efficient email approval process in place or your company will undoubtedly lose money from lost productivity and possibly worse. Here are five costly mistakes you can easily avoid with a better email approval process:
1. You're Not Using the Right Tools
If all of your stakeholders aren't using the right QA and approval tool to review your email messages, there will be problems that will cost you money. Errors will be missed, time will be lost through unnecessary communications and double-work, and either your boss (for brands) or your client (for agencies) will be unhappy.
To avoid this mistake, you need to use a QA and approval tool that allows you and all stakeholders to easily review, annotate, comment on, and approve your messages.
2. You Don't Have a Formal Review Process
If you haven't documented a formal review process that holds team members accountable, sets roles and expectations, and keeps everyone on track, you'll be less productive and miss deadlines. This leads to increased risk, lost opportunities, and lost revenue.
A formal review process that is in writing ensures everyone is on the same page. It holds every person accountable, including stakeholders, so the review process consistently moves forward and deadlines are successfully met.
To avoid this mistake, document your review process complete with milestones, deliverable owners, and deadlines. Train everyone on the process and make sure they all understand it, buy into it, and commit to following it.
3. There is No Continuity
Continuity refers to both communications and collaboration. If there is no continuity nor a consistent flow between conversations, decisions, and actions, you'll continuously waste time trying to catch people up. Stakeholders will end up reviewing the wrong versions, questioning comments that were already resolved, and misunderstanding why decisions were made.
The result is a significant drop in productivity and an even bigger increase in mistakes. At the same time, everyone is frustrated. It's a recipe for disaster!
To avoid this mistake, make sure you're managing your email approval process with an appropriate review and approval tool that allows stakeholders to see comments in context. Don't accept comments via separate email messages, voice mails, Post-it notes, or cursory hallway chats. Instead, make sure everyone uses the email approval tool and follows the documented review process.
4. There is No Transparency in Communications
Double-work will become common place if you're not using an effective email approval process. If you've ever gotten completely frustrated because you've had to say the same thing again and again, then you know what email reviews can be like when you're not using the right tool and process.
Unfortunately, you'll get the same questions repeatedly, "Why was this change made?" "Who asked for this?" "Which version is the newest one?" "What do I need to review?" "What changed since the last time I looked at this?" It will drive you crazy!
To avoid this mistake, choose an email approval tool that provides complete transparency in communications. It's essential that all stakeholders can see and follow all conversations quickly and easily or you'll end up sounding like a broken record constantly repeating the same things over and over again.
5. You Can't Effectively Review Messages with Advanced Segmentation and Dynamic Content
Email marketing is getting more sophisticated every day, and using advanced segmentation and dynamic content is a proven way to optimize results and ROI. The problem for many email marketers is managing the many versions of campaigns that use advanced segmentation and dynamic content.
In addition, it's even more challenging to ensure stakeholders can successfully review and approve campaigns that use advanced segmentation and dynamic content. That's because many stakeholders who need to approve email messages don't completely understand how dynamic content works. They need a very simple way to review and approve content that would otherwise be confusing to them.
To avoid this mistake, use an email approval tool that provides side-by-side reviews of message versions and was built with dynamic content review as a main focus.
Your Next Steps to Fix the Mistakes that Cost You Time and Money
The easiest solution to all of the mistakes discussed above is to use an email QA software that enables you to implement your formal review process effectively with continuity and transparency. This includes making it easy for you and all of your stakeholders to review and approve critically important dynamic content email campaigns.
ProofJump does all of this and more to ensure your email review and approval process is as efficient and successful as possible. Start a free trial or request a free demo now to see for yourself how ProofJump can solve your email review and approval problems.
RELATED ARTICLES
Photo by Nathan Dumlao on Unsplash