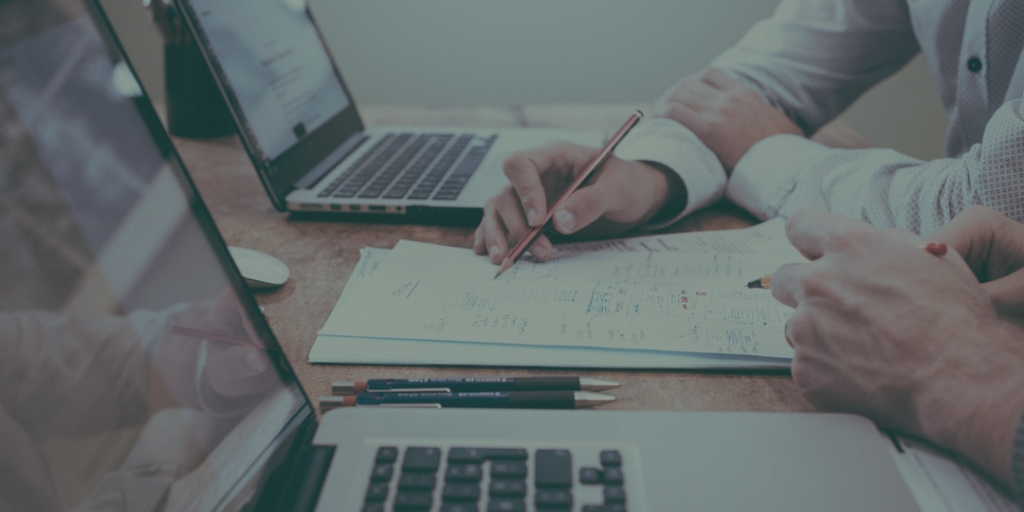 Use ProofJump for Faster Email Marketing QA and Approvals
For the past two years, I've been quietly working on building a tool that makes email marketing QA and approvals easier, faster, more collaborative, and more reliable. That tool is ProofJump, and I'm very excited to announce that thanks to the help of my team and feedback from our beta users, it's ready for email marketers everywhere to use.
What Does ProofJump Do?
In simplest terms, ProofJump boosts your productivity and collaboration by making the email review process more efficient. Rather than sending a bunch of separate email messages to everyone on your internal or external team who needs to edit and approve your email marketing messages, you can send one link. Using that one link, all reviewers can edit, communicate, and approve email messages in the same place.
Here's how it works:
When an email message is ready to be reviewed by stakeholders, you send a test message from your email marketing tool to a campaign-specific email address in ProofJump to generate a campaign proof. If you'd prefer, you can upload the coded HTML message or images (if you're not at the coding stage yet) directly to ProofJump.
ProofJump hosts the live HTML email, automatically labels all versions of the message if it uses dynamic content, and generates a link that you can send to reviewers to start the review and approval process.
Team members click on the link to view the message in ProofJump.
From within ProofJump, team members can:

Review the design and copy.
Test links in the message.
Review different versions based on advanced segmentation and complex dynamic content to ensure the right people will get the right offers and messages.
Add comments describing edits they want and annotate the email message making it easy for designers, developers, and writers to follow the instructions from each reviewer.
Communicate with each other to discuss edits.
Mark the message as approved.
Say goodbye to all of those proofs, change requests, and feedback forms. With ProofJump, there is complete transparency in your email approval process, which reduces your stress and frustration and saves you hours of time every month.
Who is ProofJump For?
If you manage email marketing review and approvals for your internal team or for clients, then ProofJump is the solution to eliminate the tedious back and forth process you're used to.
ProofJump works with any email provider, so you can use it whether you work with one internal email tool or multiple tools for various clients. And since reviewers can always view the latest version of an email message, errors decrease significantly.
Unlike other email message review tools, which focus on ensuring campaigns render correctly on a variety of email clients, ProofJump helps stakeholders review campaigns collaboratively to ensure all content and designs are correct before you send your messages.
ProofJump is a game changer in email marketing productivity and collaboration because it hosts the live HTML email for review. With other proofing software, you can review screenshots, but reviewers have to view the live email elsewhere (e.g., using the View on Web link).
Other tools also lack the ability to review multi-version campaigns. This is a critical feature in today's age of complex list segmentation and dynamic content, and all ProofJump users get access to it at no extra charge.
Bottom-line, ProofJump streamlines the entire review and approval process and improves the quality of outcomes by reducing common errors that pop up when multiple people are approving numerous versions of email messages.
And for those of you who work in organizations or with clients that come back and ask to see edits and approvals on prior email marketing campaigns, ProofJump has you covered. All campaigns are archived. Once a campaign is archived, it can't be accessed using the live link you created for it. However, you can unarchive a campaign at any time, and the link will work again. It's that easy!
"ProofJump has made our workflow much more efficient, and there is more transparency in our review and QA." – Jeremy Grecco, VP Production and Programming, Red Pill Email
How Much Does ProofJump Cost?
ProofJump is priced competitively to other online collaboration and productivity tools. You're charged a monthly fee based on the number of users on your account and the number of active campaign proofs you work on each month.
Keep in mind, a user is someone who can log into ProofJump. Reviewers don't have to log into ProofJump, therefore, they don't count as users. Unlimited reviewers and unlimited reviews are included with every account!
ProofJump monthly subscriptions are available at three levels with prices based on the number of users and the number of proofs per month. Custom plans are also available for companies and agencies with large-scale email review needs. You can see current prices here.
Are You Ready to Try ProofJump?
There are a lot of tools out there to generate content for emails today, but the tools to manage the review process for these email messages hasn't caught up. For the past several years, I've been working to fix that problem, and I'm thrilled to finally release the solution to you – ProofJump.
If you're tired of feeling overwhelmed and confused by the email editing and approval process, then you need to try ProofJump. When you sign up, you'll automatically receive a 21-day free trial, so you can test the features and make sure it works for you and your reviewers.
I'm also happy to give you a free demo, so you can see ProofJump in action and take a peak behind the scenes before you sign up.
Once you use ProofJump, you'll wonder how you ever managed the email review and approval process before! There is simply no easier way to reduce the errors, time, and frustration that come with email editing and review than ProofJump.
What are you waiting for? Sign up to start your free trial or request your free demo.