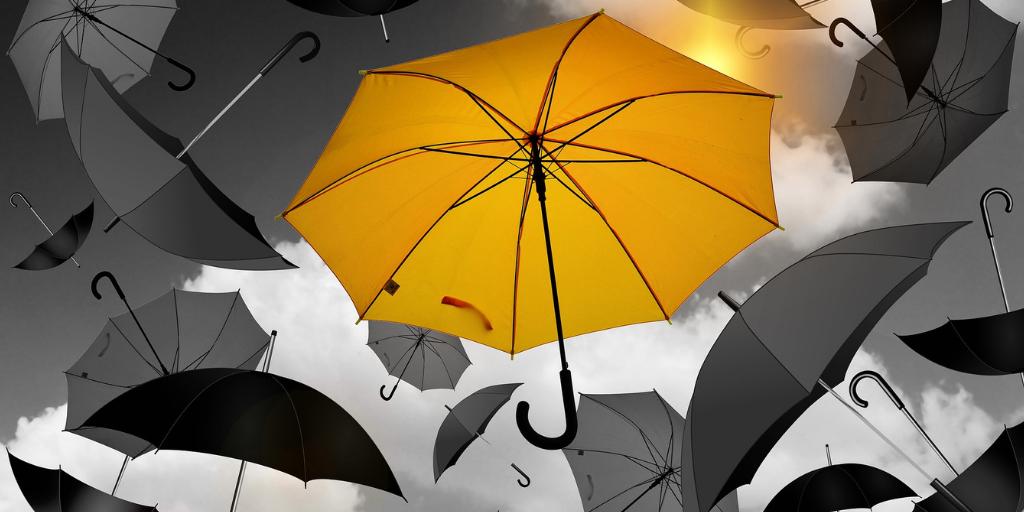 Why Personalization is the Secret to Email Marketing Success
Personalization is essential to optimizing your email marketing results. Consumers don't just want personalized experiences and messages from brands, they expect personalization, and if they don't get it, it could negatively affect their purchase decisions.
Countless research studies have shown that personalization improves open and click-through rates as well as conversions. A study by Experian found that personalized promotional email messages have 29% higher open rates and 41% higher unique click rates than non-personalized messages. A study by Campaign Monitor found similar results with open rates for personalized messages beating open rates for non-personalized messages by 26%.
The Experian study also discovered that transaction rates are six times higher for personalized messages than non-personalized. In other words, personalization doesn't just capture people's attention. It actually drives people to take the actions brands want them to take.
Bottom-line, if you're not using personalization in your email marketing campaigns, you're probably missing opportunities to generate opens, clicks, and sales. That's a big missed opportunity because personalization isn't difficult to integrate into your email campaigns.
If you're not already using personalization, here are five reasons you should start using it in your next email marketing campaign:
1. Email Personalization Improves Relevancy
Personalization doesn't just mean inserting each recipient's name into an email message's subject line and greeting. Instead, you should leverage the data you have about your contacts to segment your subscriber list and send highly personalized messages based on that data. You can use dynamic content to simplify the process by creating just one message and swapping out individual elements depending on who receives it.
For example, imagine you're a pet store owner and want to send a message to all of the dog and cat owners on your list. You can create a segment of your list that includes everyone who is a dog owner and a separate segment including everyone who is a cat owner (assuming you have this data saved in each contact's record). Next, create a message that uses dynamic content to display text and/or images related to dogs or cats depending on which segment of your list the contact who receives it is in.
Ultimately, the message each recipient receives will be more relevant to them because it will feature the type of pet they own. Your click-through rate and sales conversions should be higher with the personalized content than it would have been if you used the same content for both audiences.
2. Email Personalization Improves Recipient Confidence
Email personalization helps people feel more confident when they open your message and click on the links within it. With all of the spam being sent each day and fears related to privacy continually escalating, it makes sense to personalize your message so recipients know it's coming from a source that knows them.
Think of it this way. Which message would you have more confidence in – one that begins with "Dear Friend" or one that begins with "Dear John," (assuming your name is John)? Using personalization in the subject line or greeting of your message might not make the recipient feel like they're besties with you, but it can create that little bit of extra confidence they need to open, click, and buy from you.
3. Email Personalization Boosts Brand Trust
Brand trust is essential to building a successful business, so it's important to take every step possible to increase consumers' trust in your brand. Email personalization is one way to do it. When people see their names or messages tailored specifically to them in their inboxes, their perception of those messages increases. As mentioned in #2 above, they feel more confident opening those messages, and if the content is relevant to them (see #1 above), they feel more trust in your brand.
The trick is to create personalized messages but also avoid getting too personal. It could be tempting to add as many personalization elements to your email messages as possible, but avoid the urge to do so. You don't want your brand to seem creepy. Instead, use one or two (no more than three) personalization elements to boost brand trust without looking like a stalker.
4. Email Personalization Builds Connections
Consumers will automatically feel more connected to your brand if you send messages that are personalized to them. Keep in mind, this requires more than simply including the recipient's name in the message. You need to go a step further to truly build deeper connections with your subscribers.
For example, consider how you can personalize your messages using dynamic content to target people by location, age, parental status, marital status, industry (for B2B audiences), and behaviors (such as pages they visited on your website or prior purchases). If you don't have this data for your contacts, send an "Update Your Preferences" message and ask people to self-identify the data you want to track. Be sure to use multiple choice answers to make it easy for you to integrate the data into your email marketing tool.
5. Email Personalization Increases Results (When There Are No Mistakes)
As the results of many studies show, personalization works. It increases open and click-through rates as well as transactions, but only if the messages are sent without errors. When you use personalization and dynamic content in your email messages, the risk of sending messages with errors increases, so it's imperative that you have a comprehensive email review and approval process in place.
Futhermore, you should be using an email QA and approval tool that enables all of your stakeholders to quickly and easily review your messages, including advanced personalization and dynamic content elements.
Your Next Steps
If you're using personalization and dynamic content in your email marketing campaigns or plan to use them in the future, then you need an email review and approval tool that was designed to handle the complexity of proofing multiple variants of an email campaign. ProofJump works with any email marketing tool and makes it easier to review and approve personalization and dynamic content compared to any other tool available today and at an extremely affordable cost.
When you sign up for ProofJump, you'll automatically receive a 21-day free trial, so you can test the features and make sure it works for you and your reviewers. Contact us to schedule a free demo and see how ProofJump can save you time, money, and frustration.