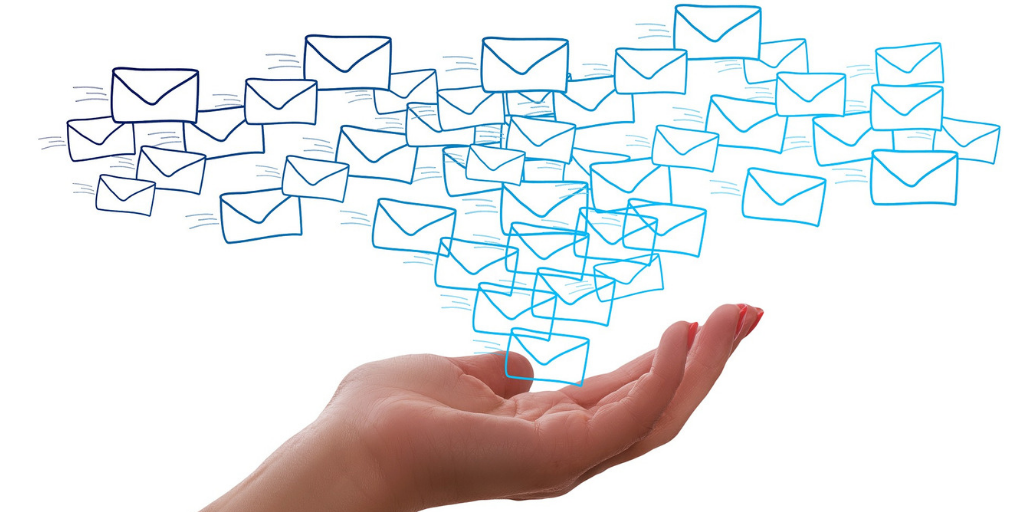 20 Email Marketing Statistics Every Marketer Should Know
There are three critical parts to successful email marketing today that the savviest marketers understand and use on a daily basis: personalization, segmentation and targeting, and automation. The proof is in the data. If you're not already using these techniques and strategies in your email marketing, take a look at the email marketing statistics below and see for yourself. You're missing valuable opportunities if you're not using personalization, segmentation, and automation.
Personalization
In simplest terms, personalization is the process of including fields within your email marketing program to personally identify each recipient. This could include adding a person's name to the subject line or greeting, or you might mention the person's town or state within the message body.
Taking the concept of personalization a step further and merging it with segmentation and targeting, you can use dynamic content to optimize your message content to each person who receives it. For example, a clothing retailer could show images of women wearing its clothes in its message to female recipients and images of men wearing its clothes in messages to male recipients. All other content would be the same between the two audiences in this example, but you only need to create one message.
With dynamic content, any element of the message can change (text, images, colors, etc.) based on the criteria you set. It saves you a lot of time while adding critical personalization to your messages.
The statistics below show why personalization is so important to maximize your email marketing results.
Segmentation and Targeting
Segmentation and targeting involve filtering your email marketing list based on specific demographic, behavioral, and psychographic criteria that you choose. If you can track it and identify it in your email marketing tool, then you can segment your list based on that data and send highly targeted messages to people who are likely to respond.
The key statistics below explain why you should be segmenting your email marketing list and sending targeted messages rather than sending the same message to everyone on your list.
Segmented and targeted emails generate 58% of all revenue. (DMA)
Segmented email campaigns get 14.31% more opens and 100.95% more clicks than campaigns that are not segmented for targeted audiences. (Mailchimp)
Marketers have experienced an increase of 760% in email revenue from segmented campaigns sent to targeted audiences. (Campaign Monitor)
Automation
Email automation includes all activities that can be automated so manual intervention isn't needed. For example, you could set up an email message that automatically goes out immediately after someone purchases a specific product. The message would thank them for their purchase and suggest a related product or service that they might also want to buy (with a link to buy it immediately).
In this example, the message goes out based on a person's behavior (purchasing a specific product) and requires no manual intervention after it's set up. Automated messages can be sent based on behaviors, at specific times, or using other triggers depending on the functionality available in your email marketing program.
To better understand why email automation is so important (aside from the fact that it saves you a lot of time), check out the statistics below.
Triggered transactional email messages get 8x more opens and generate significantly more revenue than regular bulk emails. (Experian)
Triggered email campaigns have an open rate of 46.84%, a click-through rate of 11.13%, and click-to-open rate of 23.77%. These rates are approximately double the rates for newsletters and RSS email campaigns. Rates for autoresponder messages are also higher than rates for newsletters and RSS email campaigns. Autoresponders have an open rate of 35.52%, a click-through rate or 7.29%, and a click-to-open rate of 20.52%. (GetResponse)
Shopping cart-abandonment emails and welcome emails are the most effective automated email types for e-commerce brands. (MarketingProfs)
Stand out from the Crowded Email Inbox
The data shows that personalization, segmentation, and automation work, but most marketers aren't using them. If you learn how to implement them effectively, you'll get an edge on your competitors and boost sales at the same time!
Of course, a key element of using personalization is to ensure emails containing the right offers are being sent to the right recipients. When multiple versions of emails are involved, reviewing and approving your email messages can get confusing for everyone involved. That's when it's critical that you use an email review and approval solution built to handle the unique needs that come with personalization, segmentation, and dynamic content.
ProofJump can do it all for you. Contact us at info@proofjump.com, schedule a demo, or start a free trial and see for yourself how it can save you time and take the frustration out of the email review process.